Family camping at Killbear Provincial Park
My family and friends camping trip to Killbear Provincial Park, which is near Parry Sound Ontario, was a mostly rewarding experience. I am not a seasoned camper and sometimes struggle with "roughing it", but with some assistance from friends we got through.
Kilcoursie Bay campground
Upon entering Killbear, the park staff was friendly and helpful, answering our questions and even lending us bug spray. We set up our tent at the Kilcoursie Bay campground. Unfortunately, we arrived at night and had to set up in the dark. Not being very good at tent construction anyway, trying this at night made the task that much longer and difficult. Perhaps this was the reason that after a heavy rain one of the tent poles snapped. Thank goodness for duct tape!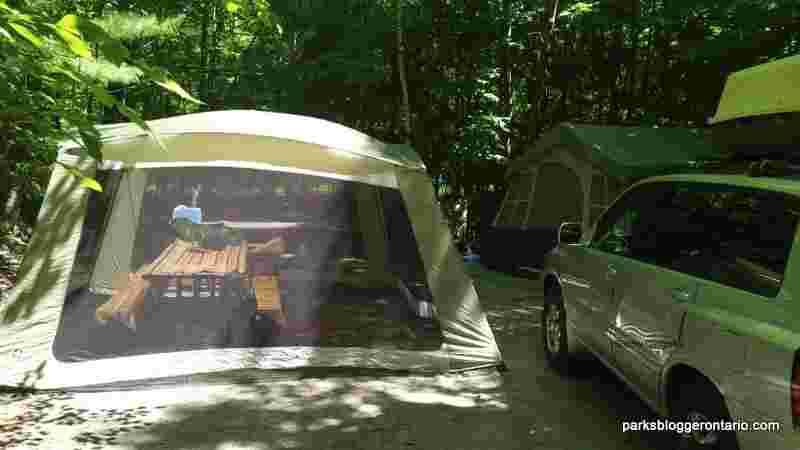 The campsite itself was spacious. It had room for our large ten-person tent and a dining tent, with extra room to spare. It even had two picnic tables. There wasn't too much privacy between sites, but there were no campsites in front of or behind us. The comfort station at Kilcoursie Bay was small. The showers were hot and did not always respond when adjusting the controls to cooler temperatures. The washrooms were cleaned twice a day but didn't remain that way for long. The other option was to use outhouses nearby but I didn't have the courage to check them out.
We did get a chance to look at the night sky and it was dazzling. Away from city lights we could see the white haze of the Milky Way overhead. The best spot for stargazing was along the beach.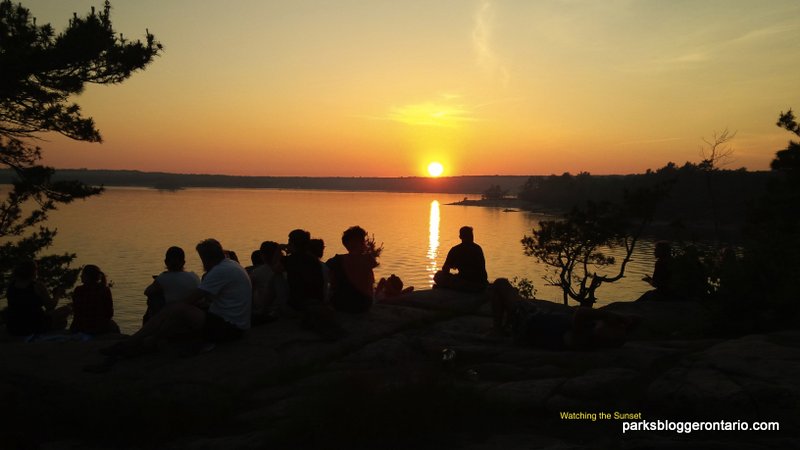 Sandy beach
The location was great for our family. Both the beach and the comfort station were within easy walking distance. The sandy beach at Killbear stretched out to what looked to be over a kilometer long. It never felt crowded. There was also a day use beach with a sheltered area. The water was warmer than I expected which was a pleasant surprise. The beach was not patrolled by lifeguards, but there was roped off sections for safe swimming. It got deeper very gradually so it was easy for kids to maneuver.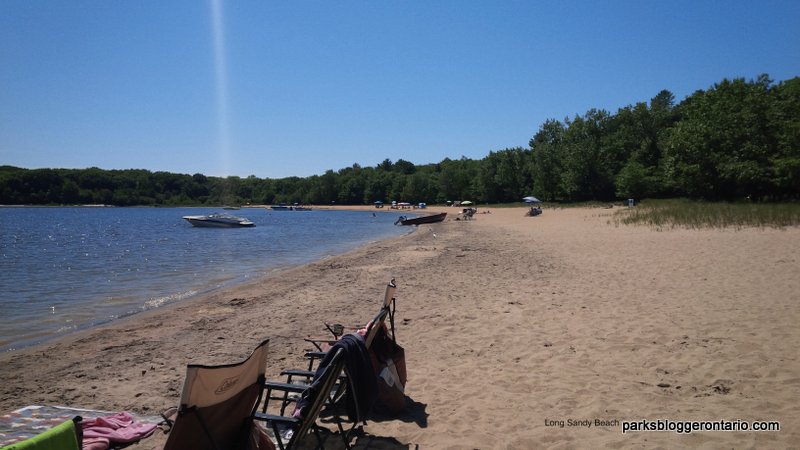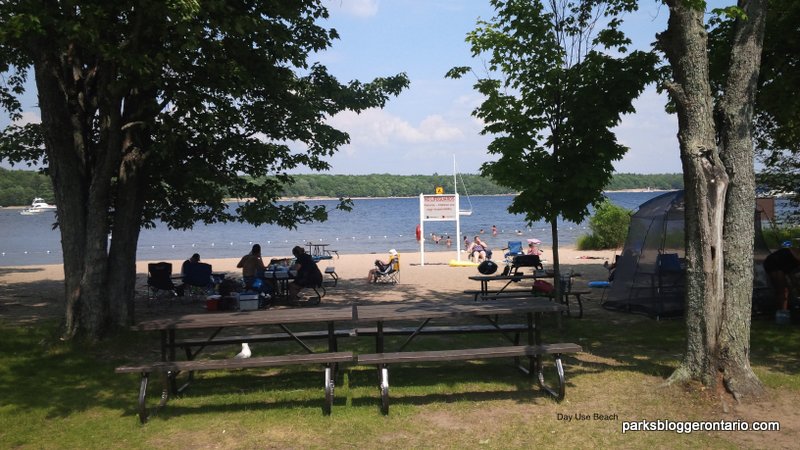 Guided hike to Lighthouse Point Trail
There were a variety of walking and biking trails. We took a guided hike through Lighthouse Point Trail. It was only 0.5 km in length, but the views of the lake and surrounding islands were worth it. I was glad it was a guided hike. The park staff leading us gave a fascinating history of the area and in particular focused on the Red Rock lighthouse, a place that was operated and lived in during shipping season and was an extremely isolating job.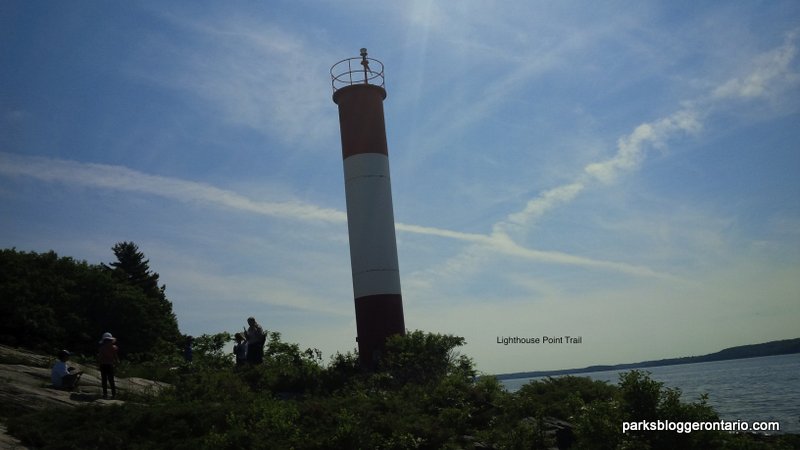 Visitors Centre and exhibits
Our family also went to the Killbear Visitor's Centre. A modern building, it had exhibits on the natural and human history of the park. At one point a staff member brought out an Eastern Fox snake and did a short lecture on the animal, as well as letting people touch it. There was also an outdoor viewing area. It only took us about 30 minutes to go through it but is worth checking out on a rainy day.
During our stay we did manage to see some wildlife. On a couple of occasions we spotted deer by the side of the road. A loon was seen on the lake. We saw many aggressive raccoons nightly, as they continuously hovered around our site hoping to snatch away food. The mosquitoes were always present at our site and there were some deer flies at the beach.
Overall we enjoyed the Killbear experience. There were a variety of choices for family camping. Among them were beaches, hiking and biking trails, and daily programs. Despite some challenges we would likely come back again.
---
by Mark Shiffer