Type: Backcountry campsite
Where: Woodland Caribou Provincial Park
By the time I hit Thicketwood Lake, I had been in the park for ten days and in love with its boreal landscape, touched by fire in some spots, undisturbed in others. This particular site would be my last before heading home to southern Ontario. My paddling partner and I enjoyed listening to a juvenile beaver call out to its parents, watching the adult beavers hard at work, birding by ear because the tiny songbirds were tough to spot without binoculars. We kept close eye on a distant storm, admiring the cloud formations that threatened our spot and breathing a sigh of relief when it missed us. We took a sunset paddle towards a nearby marsh, listening to the frogs calling and looking for signs of moose.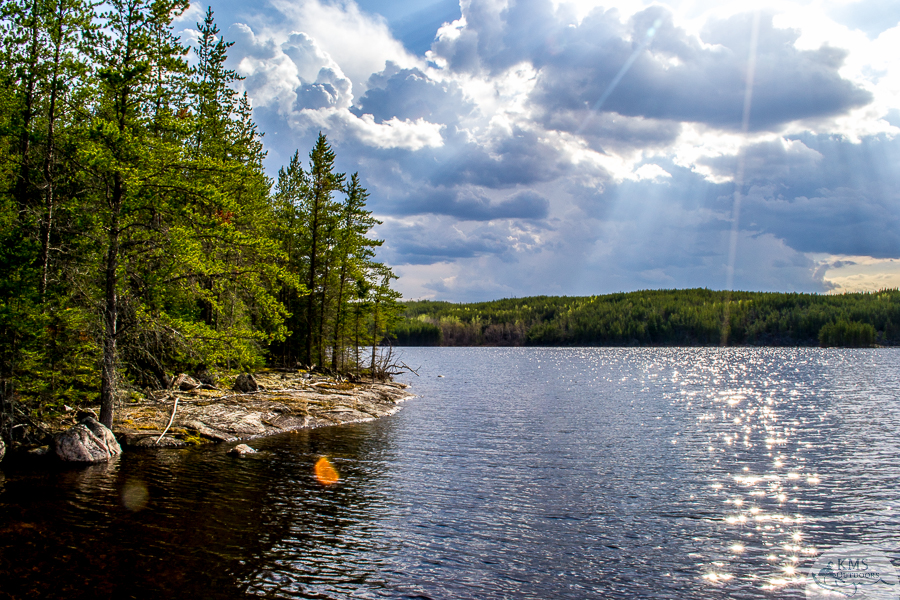 How to Get There: Red Lake is the closest Ontario town to the area of Woodland Caribou Provincial Park where we were headed. My paddling partner and I were flown into Olive Lake in the northeast corner of the park by floatplane. We then canoed through Olive Lake, Bigshell Lake, Little Bigshell Lake, through a series of streams, marshes and smaller lakes that the Sabourin River connected, and then into Thicketwood Lake. Due to the number of canoe routes in the park, there are many ways to get into Thicketwood Lake. I like The Adventure Map for planning adventures in Woodland Caribou in addition to the great outfitters in Red Lake, and the Canadian Canoe Routes forum. Wilderness navigation skills are key to an enjoyable and safe canoe trip in the park. Campsites are not necessarily marked on maps. They are remote and primitive (i.e. no thunderboxes). Fire rings may or may not be present.
By Kate Ming-Sun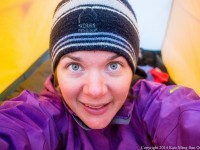 Kate Ming-Sun is a canoe guide, writer, and photographer. After 13 years of career in Finance, she founded KMS Outdoors in 2014 and has been exploring her adopted province by water ever since.