As a kid I grew up learning to cross country ski in the Ottawa valley in the seventies. Back then clothing choices were pretty limited. Allot of people wore denim jeans on the trail and only the really smart ones had long johns. Gaiters were for the pros only and most people wore cotton turtle necks which kept you warm but froze stiff after an afternoon on the trails. If it sounds cold it was. But it was still fun.
Times have changed and the range or products available to even the most casual outdoor enthusiast is incredible. From Goretex to Capilene there's no reason not to have a good time and be comfortable doing it. As a friend used to say: 'there's no such thing as bad weather, just the wroung clothes.'  Like most good sayings it's got an element of truth to it and nothing sorts out your choice of clothing or gear than a frosty winter day in the woods.
I've included some of my top picks for winter gear for 2014. Some are classic products that have been revised and improved upon and others are brand new gadgets. Investing in some good gear now will pay off for years of happy camping.
Keeping it close: Capilene
One of my favorite products of all time is Patagonia's Capilene line of baselayer clothing that keeps you warm and dry no matter what the activity. They rate it from one to four depending on the layer of warmth you need with four being the warmest. It's an investment but one that you'll thank yourself for.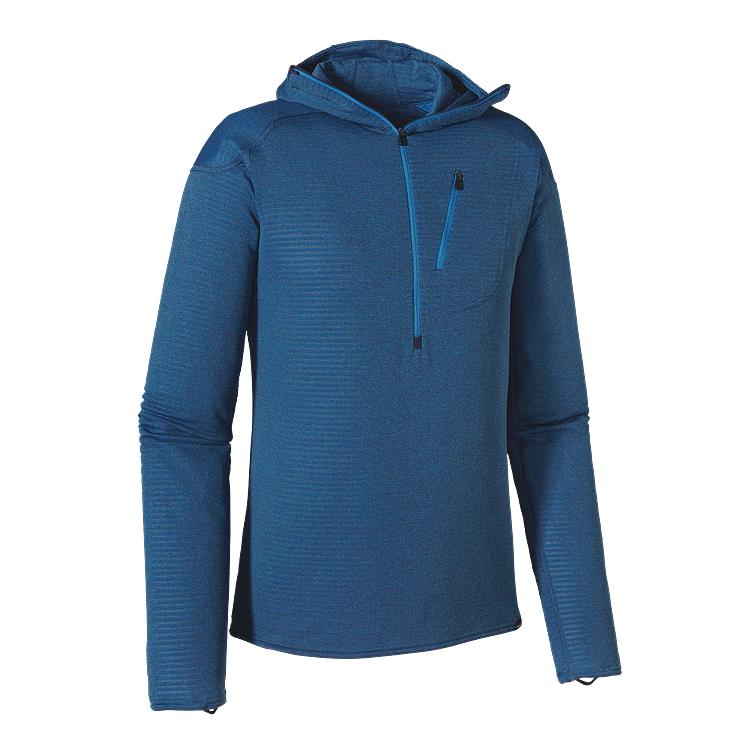 Happiness is a warm foot
Nothing I've ever pulled from my pack has produced more jealousy than these, the Get Down Bootie from MEC. Soft duck down booties wrapped in polyester shell with a rough grip on the bottom to let you pad around cold surfaces with confidence. Perfect after a cold day on the trail, your feet will thank you.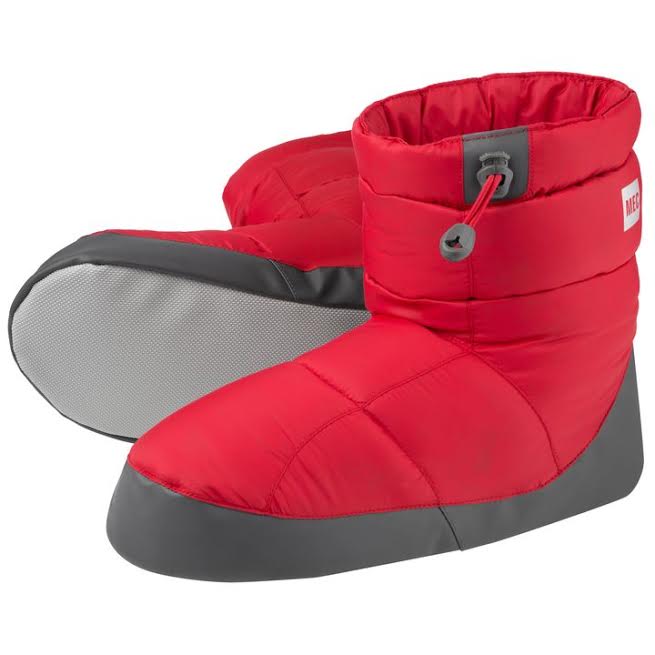 Camp Stove of the future: BioLite CampStove
You know times have changed when you can plug your cell phone into your camp stove. The BioLite Campstove is one of those amazing products that comes along and changes the way people think about camping. It burns twigs, pinecones, wood pellets or basically an 'Bio-Mass' to produce it's cooking heat. It's highly efficient and eliminates the need to carry fuel. A thermocouple uses excess heat from the flames to charge an internal battery which you can use to bring your USP gadgets back to life. It comes with an optional grill accessory which adds weight but also adds lots of cooking options.
Cold Comfort: Therm-a-rest NeoAir X
The last item on my gear list for 2014 is something I haven't gotten my hands on yet but after reading about it, it's on my list. Built for super cold weather camping it's the NeoAir XTherm sleeping pad from Therma-a-rest.  It offers amazing warmth and is supposed to stuff down to the size of a 1litre bottle. It comes with an inflator stuff-sack to help you blow it up and once inflated promises not just incredible insulation to help keep your body heat but comfort too. My last Therm-a-Rest product is hitting the twelve year mark and is still going strong so I have high hopes for this one.
 By Michael Oomen