Type: Backcountry
Where: Pukaskwa National Park
On the wild northern coast of Lake Superior in Pukaskwa National Park, Cascade Falls thunders over a sheer cliff on it's final drop into the crystal clear waters of "Gitche Gumee".  The campsite on the pristine beach beside the falls is surely one of the nicest sites in the province, and is my personal favorite. If you're accessing the site via the Coastal Paddling route, you'll also be able to take in the sand beaches and pictographs of Picture Rock Harbor, where you may be lucky enough to encounter one of Pukaskwa's elusive Woodland Caribou. And on your way, be sure to explore the darkness of Namesake Cave, which is only accessible from the water.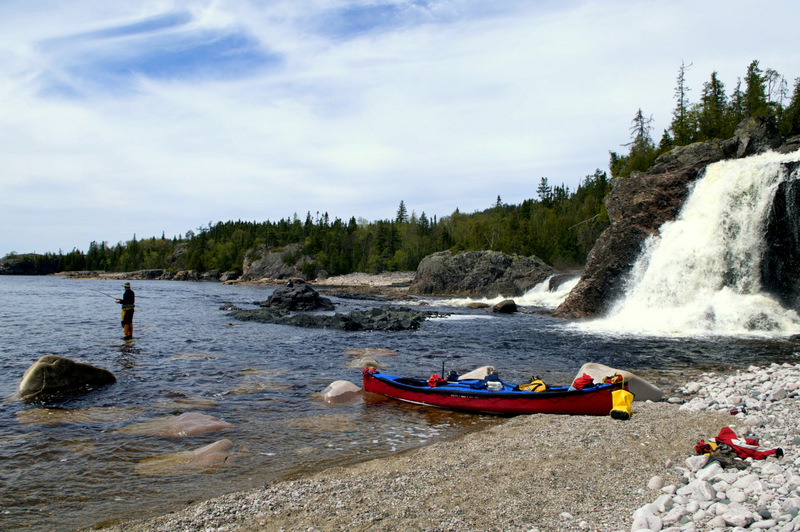 How to get there:
Access is via the Pukaskwa Coastal Hiking Trail, charter boat, or by paddling, the closest put-in being Hattie Cove. Hattie Cove is also where the Park Office for Pukaskwa National Park is located.
By Jim Baird
Jim Baird is a Canadian videographer, photographer, freelance writer, and adventurer. He is best known for his tremendous skills in a canoe and surviving in the Canadian bush. You can follow his adventures through his website theadventurer.ca
---
This is part of a blog series that features favorite campsites of popular Ontario Outdoor enthusiasts. To follow this blog series, subscribe to our email newsletter.