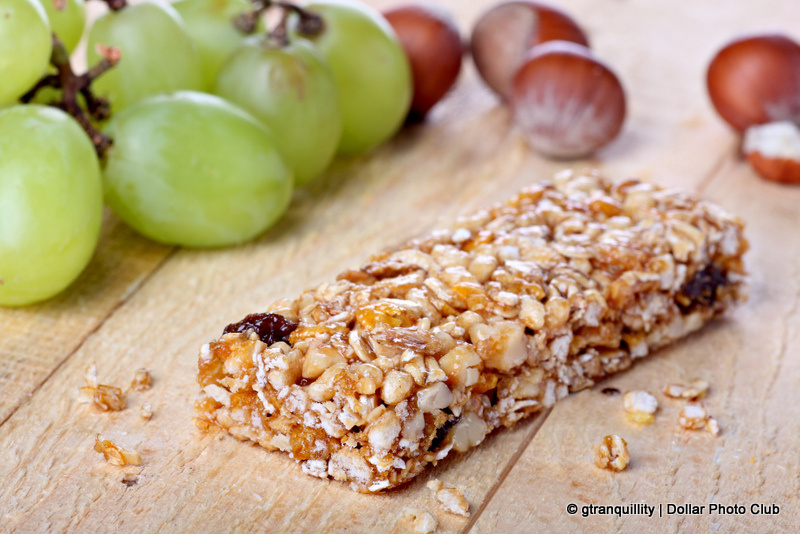 Planning a trip to one of Ontario's beautiful parks is exciting. You get out your backpack, dust off your shoes, put on your trusty old camping hat and are ready to head out the door, right? WRONG.
What are you going to eat? You want convenience but forget about the processed junk. You'll have a spike in energy but will most certainly crash at a pivotal point in your journey. Depending on how long a trip you're planning-I have some nutrition tips and recipes that will sustain your energy whether you're going for an afternoon hike or a multi-day canoe trip.
When you're stressing your body by pushing your muscles to their limits or even just walking all day, you need protein, fibre, healthy fats and carbohydrates (sugar) to keep your body going. Choosing the right ones are important, but making sure you have all the components is key.
Perishable source of energy
No matter how long your trip, you'll want to take some perishable items for the first day or two. Some fruit that can withstand a little squishing is ideal. Bananas are great…but I would recommend them RIGHT BEFORE you leave. Great energy, not the strongest of fruits. Apples and oranges are excellent for travelling. They can be eaten on the go and are already portioned.
If you're going to be travelling for longer than a day or two, you can still have fruit…but it won't be fresh. Canned or jarred fruit in their own juices or even pureed fruit in pouches (yes, baby food) can be an excellent quick snack or topping for bannock bread.
As for vegetables, choose some hearty root veggies that can be thrown around a bit. They are full of vitamins that will ensure a healthy trip. Carrots, sweet potatoes, onions, garlic and even squash are fantastic roasted on an open flame or boiled in soup. Carrots are also an excellent crunchy pick-me-up on walking trails.
Granola and trail mix
Once the perishable foods are gone, you'll still want some foods that don't need to be refrigerated or cooked to sustain you throughout the day. Something easy to grab and eat, high in nutrients and powered up with vitamins is ideal. It wouldn't hurt if that food was also incredibly tasty. Enter granola and trail mix. Two super foods that come packed with energy!
You can make your own granola at home to be sure there's no chemicals, preservatives or added sugars. Recipes vary with nuts to seeds and dried fruits, but they all start with some sort of oats and are baked to a golden perfection. If you're not comfortable making your own, just be sure the one you buy doesn't have too many ingredients listed on the back and that you can read and understand all of them. Anything with glucose-fructose or added "colour" or "flavour", you can put back on the shelf.
Trail mix, again, can be made at home. This is much easier as you can buy the components and just shake them together in a bag-no baking required. Choose your favourite nuts, seeds, dried fruit, cereals and maybe even a treat of chocolate to make things interesting. My favourite combo is roasted almonds, peanuts, raisins, dried blueberries and pepitas (pumpkin seeds). A handful of this snack will keep you satiated and pumped until your next full meal. Stay away from anything "salted" or "coated", but "roasted" will give the nuts a wonderful flavour.
Stay hydrated
Don't forget about water. Staying hydrated is crucial when you're expending energy, especially if you're wandering in the hot sun. Sports drinks are fine, but water is best. Keep a reusable bottle with you and refill constantly. I always have some water purification tablets in my backpack just in case there is no fresh water available.
Keeping them safe!
Last, if you're staying in the park for more than a day, properly pack away your food at night. Animals of all sizes can smell food and can come into your campsite. If you drove to your campsite, put ALL food in the trunk (and remember to close it!). Otherwise, put all food in your pack and hang it high off the ground, away from your sleeping, cooking and eating areas. Basically, walk far away, find an awesome tree and hang up your pack. Plus, I can tell you from experience, it makes way more sense to do this while the sun is still in the sky. The pack should be at least 4 metres off the ground and 2 metres away from the tree trunk. Even doing this in the past, I have had a smart little chipmunk get into my trail mix and put a hole in my pack so be as aware as possible.
Ultimately, my best advice is to plan, plan, plan. Know how long you will be gone and make a menu. Include all meals and make sure you have snacks on hand. Ontario parks are beautiful but you don't want to be stuck in the middle of one without any food! Have fun, stay safe, and be healthy.
By Seanna Thomas