Ice Fishing Made Easy
Ice fishing is an ancient sport, but it doesn't mean standing on a frozen lake, spear in hand, in -20 degree weather with only a beaver pelt to keep you warm.
Times have changed. Today, modern comforts have made this winter activity not just more bearable — but enjoyable. From heated huts and ice fishing outfitters that provide all the necessary equipment, it couldn't be easier to play winter angler for a day.
And a growing number of women are joining their male counterparts in the adventures. Take, for example, me and my group of friends. Not only are we all women from the city, we were all ice fishing novices — at least until last year when we made the short journey from Toronto to Lake Simcoe. Bonnie Boats marina had us set up in no time with fishing tackle and a hut so toasty, it wasn't long before we shed our coats.
It took some time, patience and bait-handling skill, but it paid off… kind of. Our catch was modest, but it was something to be proud of nonetheless.
(Look for 'Good to know' section at the bottom of the article for more information on how to plan for a similar trip)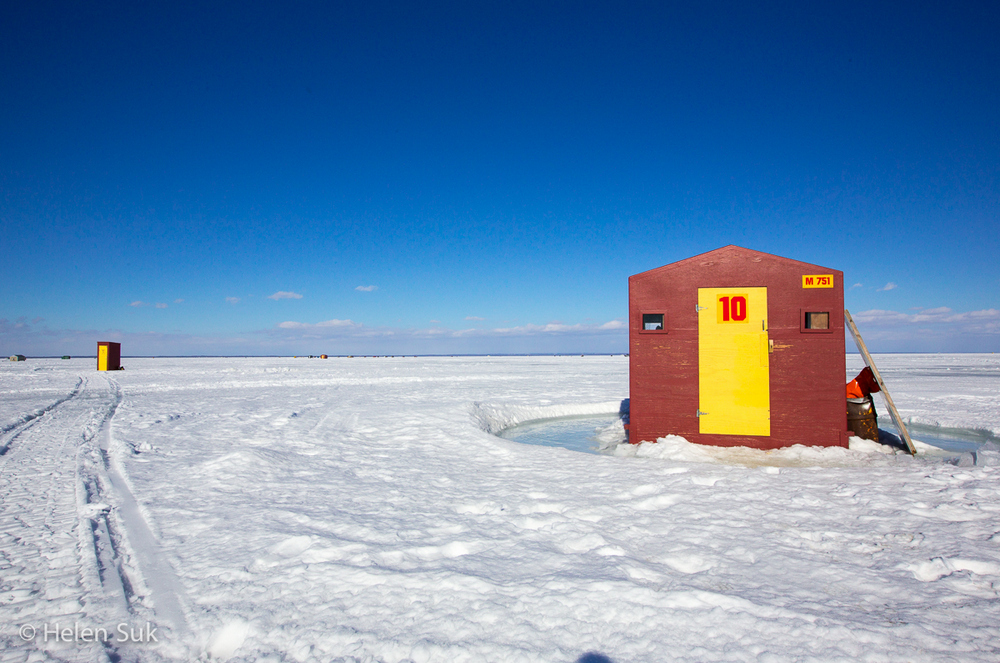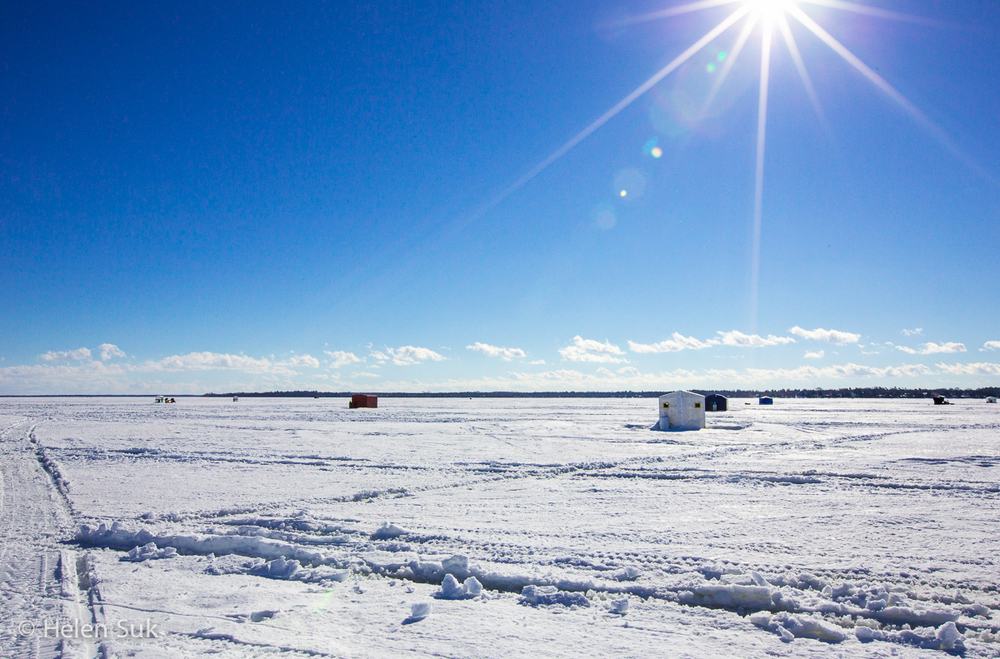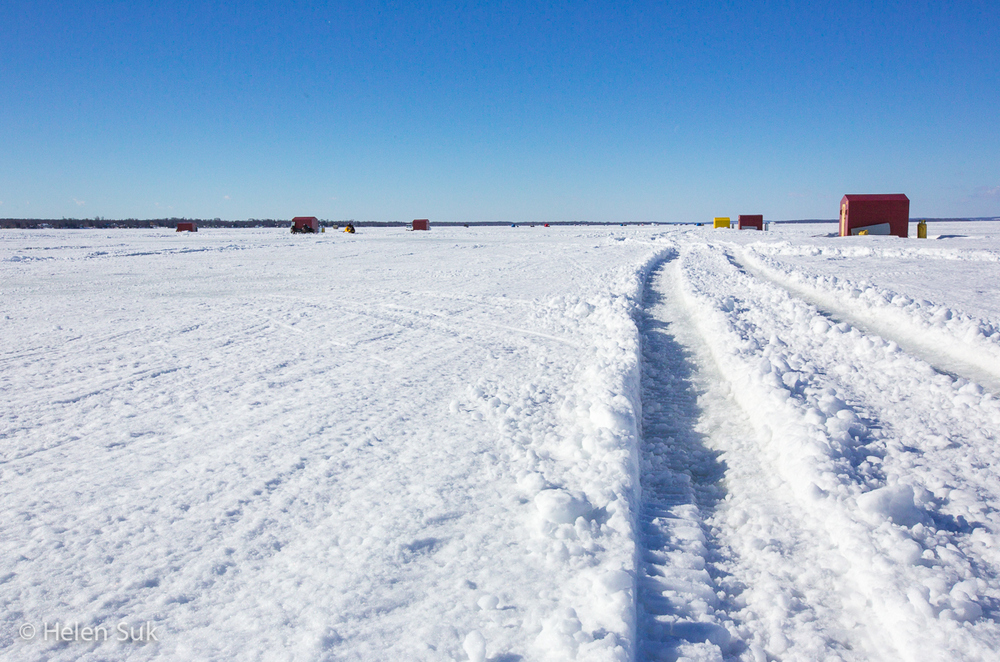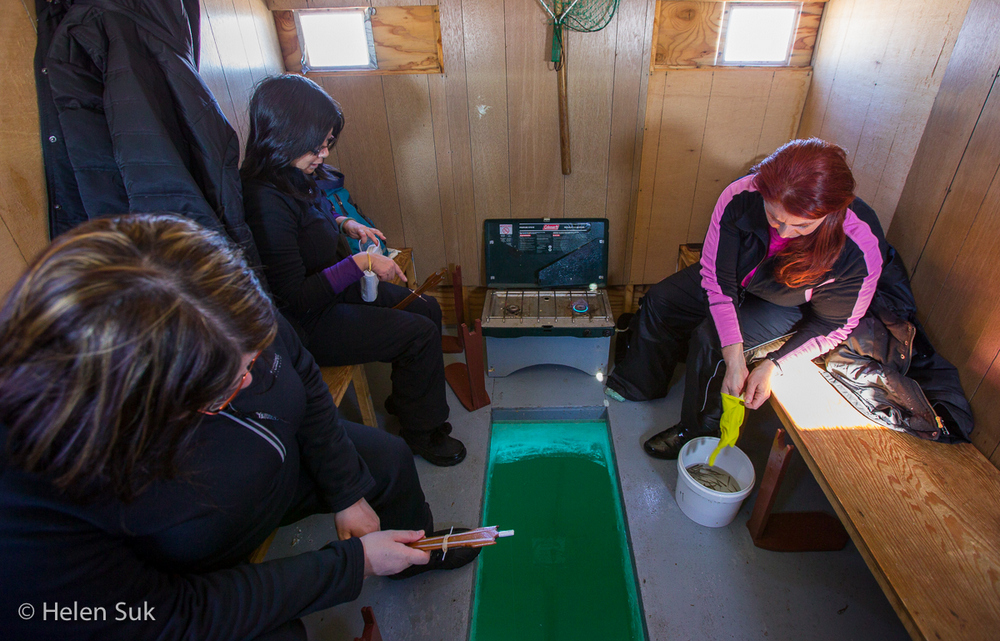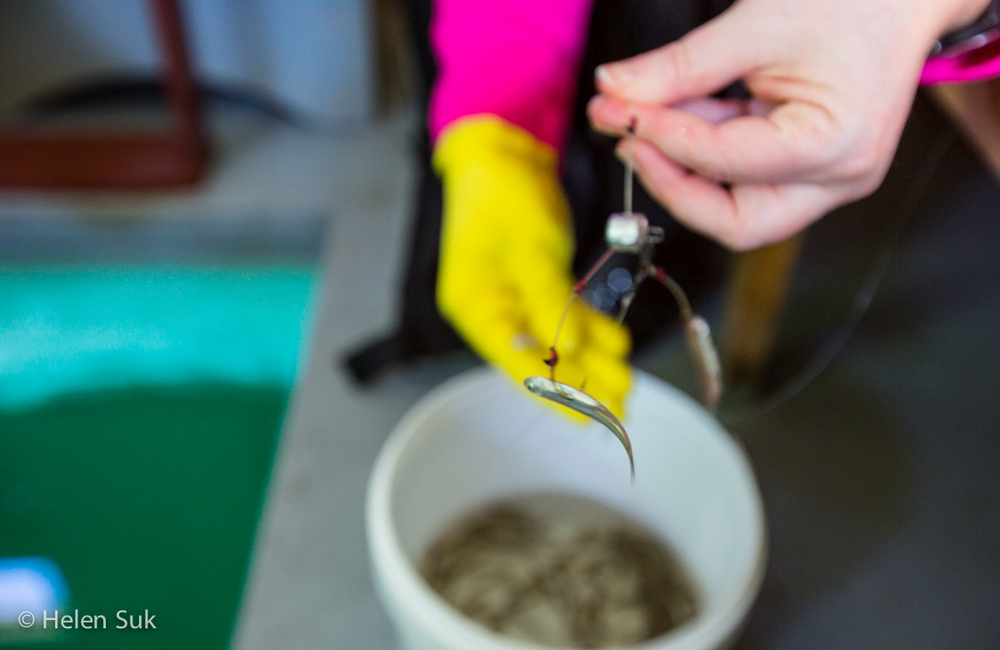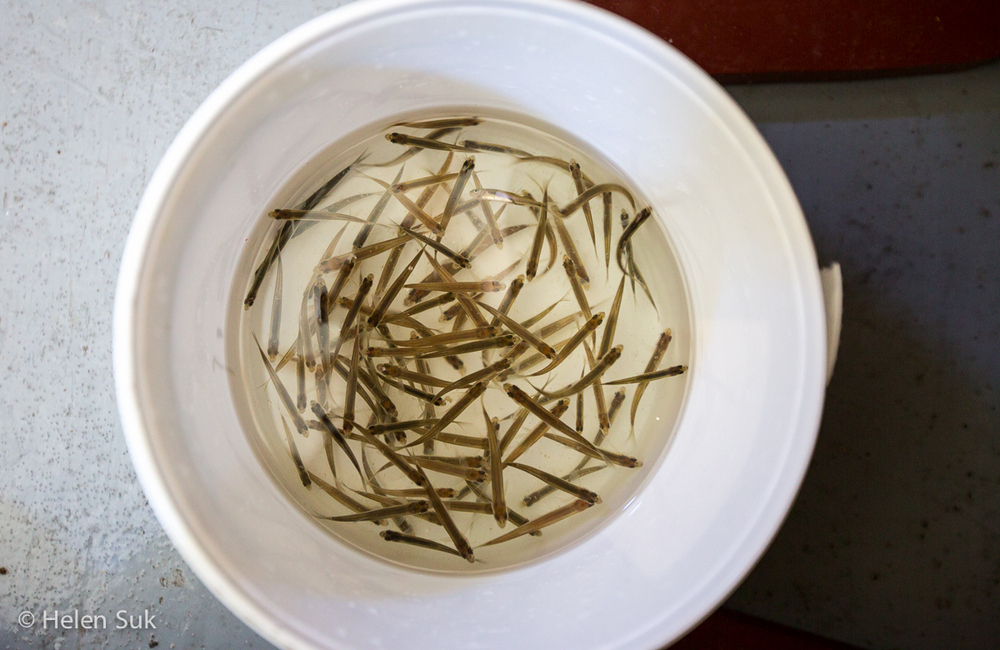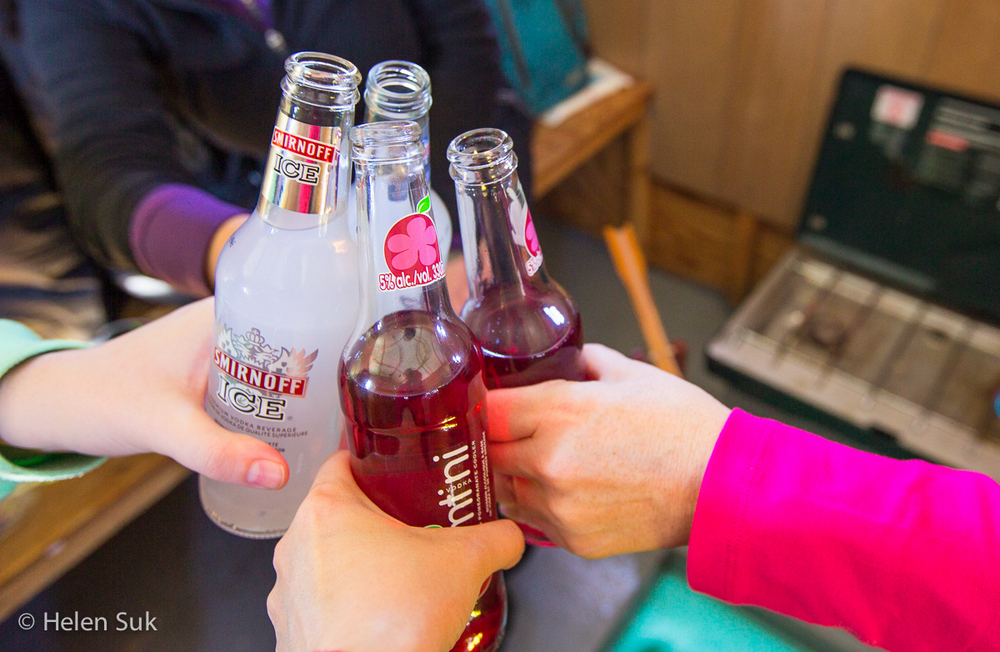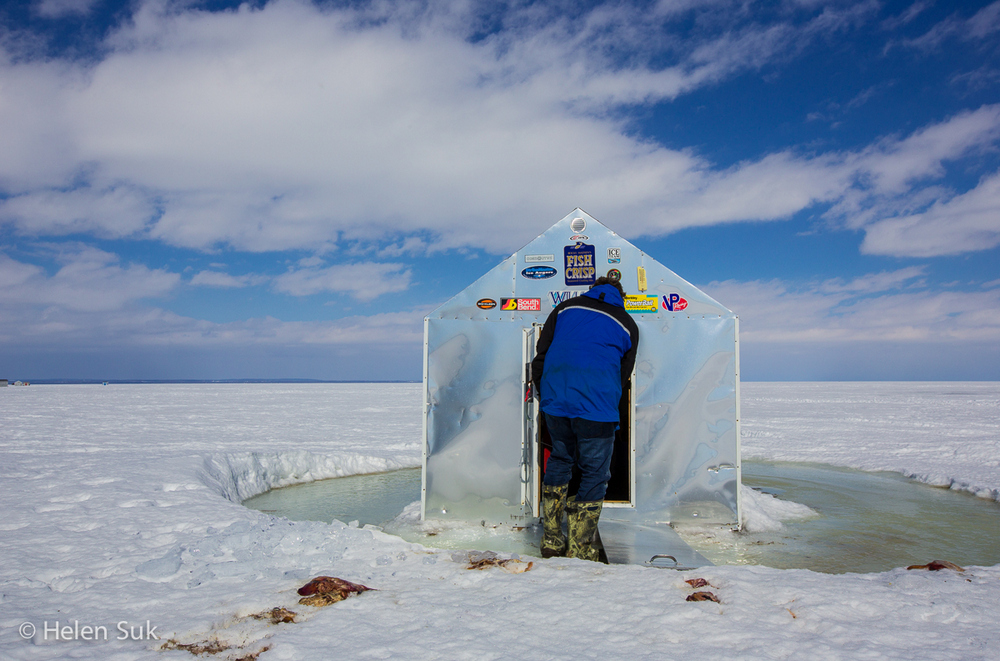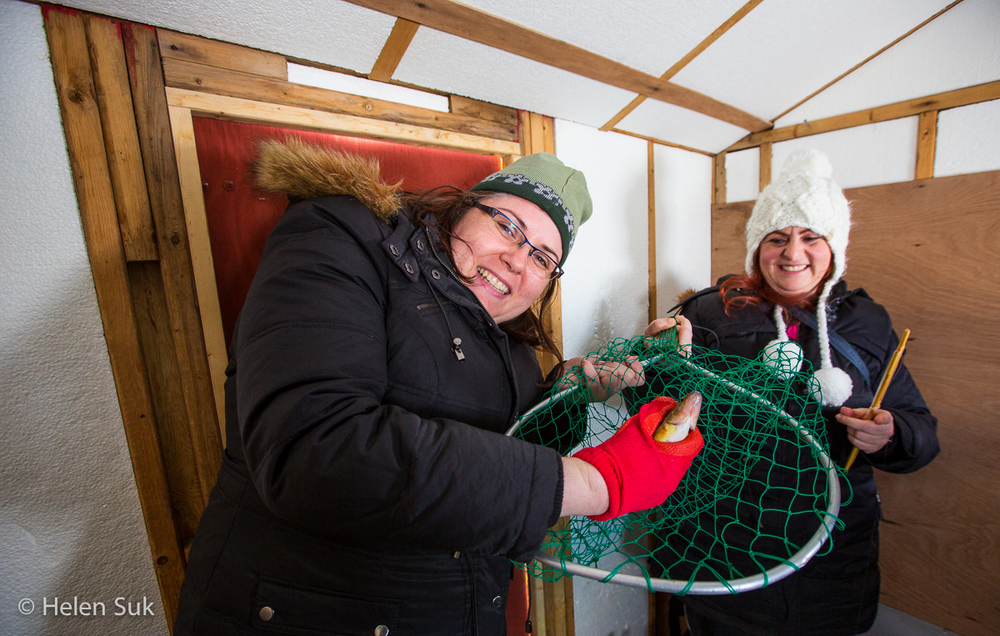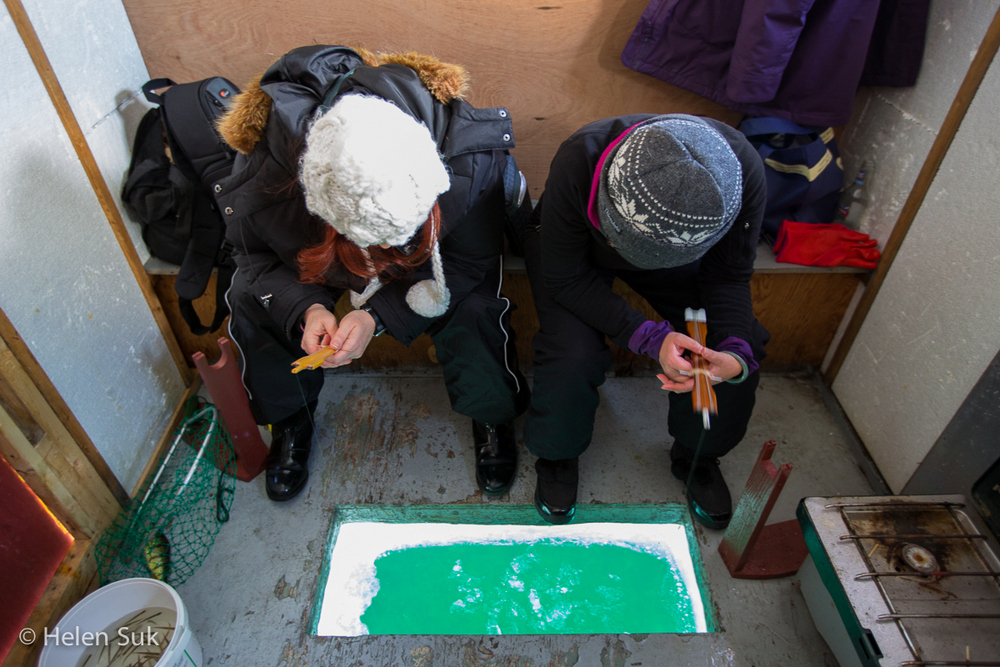 Good to know…
About Bonnie Boats Ice Hut Rental

Address: 20 Bonnie Blvd, Jackson's Point, Ontario
Website: https://www.bonnieboats.ca/
Price for Ice fishing (with tackle and heated hut): $65 per person per day when I made the trip. Call them to get more updated information

A one-day Ontario fishing licence ($13.51) will be required. It can be purchased in advance online, at a ServiceOntario centre or upon arrival at the marina.
Essentials to take: A packed lunch, beverages, rubber gloves and a bag to store your catch.
By Helen Suk
Helen Suk is a Toronto-based freelance travel writer and photographer whose work has appeared in National Geographic Traveler. She is a passionate explorer whose aim is to inspire others to see the world in a new way and visit destinations they had not previously considered. You can read more about her travels on her blog Not Without My Passport.