Updated: May 2018.
Five tips (plus one) for booking an Ontario Parks campsite
Have you booked your camping trip yet? I know, I know…. Winter still seems to have an icy grip on the province. But that means it is exactly the time to start planning your camping trips. This isn't news to a lot of campers who have a lot of experience venturing into Ontario parks.  Over at Sometimes Eventful headquarters, we usually have all of our summer trips planned and booked before spring officially arrives. In fact, in just a few short weeks we'll be looking at booking our annual fall trips.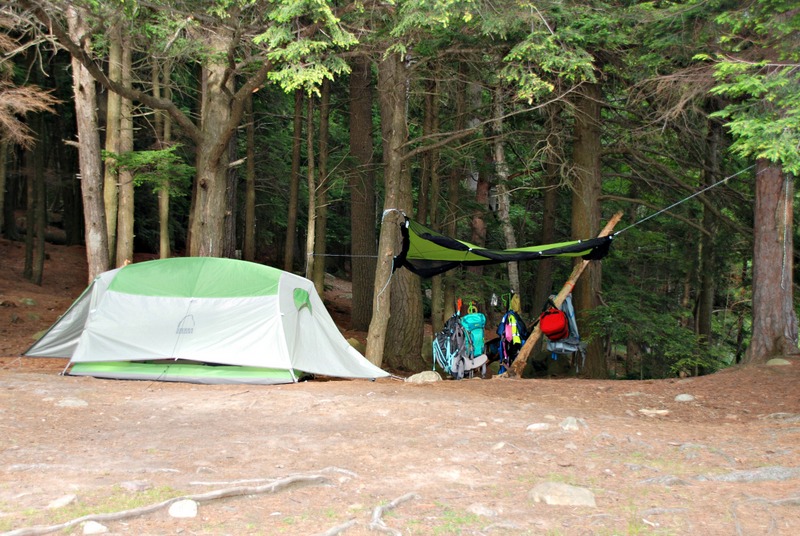 It amazes me how often I hear people talk about going camping in some of the most popular parks in the province  just a few days before they plan to arrive, and they haven't booked a site. And I've been a witness to far too many people who have driven hours to go camping, only to be turned away from a park office registration desk because the campground was full and they didn't have a pre-registration.  I'm writing this little article so you won't be one of those sad people who have to turn around and make the drive home because you weren't prepared.
Quick Fact:  Ontario Parks has an online and phone registration system for advanced site booking. 
You can use the online service to book campsites, yurts, and most backcountry sites. (Backcountry sites for Algonquin and Killarney can be booked online now. Visit Ontario Parks online reservation site and choose 'Backcountry' under reservation type).
Check out our backcountry camping guides:
Algonquin Backcountry Camping Guide
Bon Echo Backcountry Camping Guide
Ontario's Provincial Park booking system is set-up so you can book five months in advance of your arrival date.  For example, if you would like to arrive at Bon Echo Provincial Park on August 1, you can make your reservation on March 1.
Did you just pause and start counting to figure out the date 5 months from now?
No matter how you look at it, you should start planning and booking your summer and early fall camping trips NOW.  Here are a few tips to help you book a site at an Ontario Park campground:
Do your research in advance and choose your park and campsite BEFORE the registration date opens.
One of the best features of the Ontario Parks reservation site is the availability of photos for each campsite. Pay attention to the site description and compare it to the photo to be sure the site is right for you.
Have a first, second and third choice of campsites.
Competition for great sites is fierce, especially for sites that are beside water. By having three choices planned in advance you have a good chance of securing a site that meets your needs when you log on to register.  Over the last two years we have rarely been able to book our first choice site. But because we were prepared, we were happy with our second or third choice sites.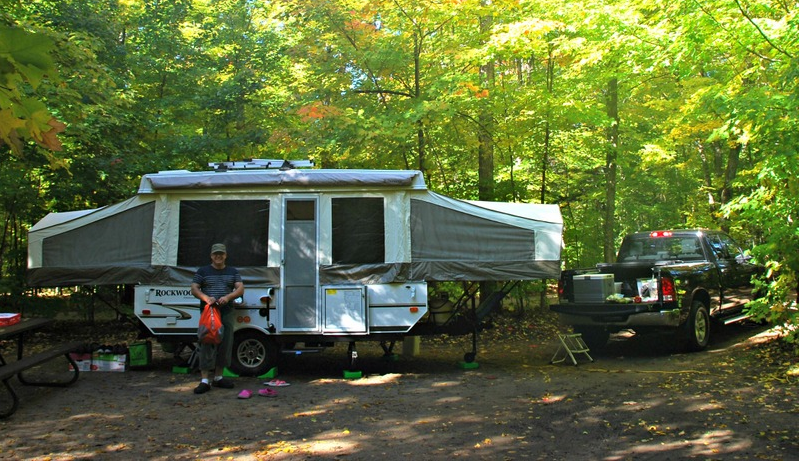 Set-up your Ontario Parks Reservations account BEFORE the date you plan to register for a site.
In the time it takes for you to register your account (just a couple of minutes) you could lose your first, second and third choice site to someone who was more prepared.
Being familiar with the site and registration system will allow you to make your booking faster.
Book exactly five months before your departure date.
Mark the reservation date on your calendar. Turn on notifications for a reminder. Don't forget!
Get up early and log in to the Ontario Parks Reservation System before the reservations open.
The system "opens" at 7 am.
Quick Fact: Algonquin, Killbear, The Pinery, Sandbanks or Bon Echo are the top five busiest parks in the province.
Ontario boasts more than 100 parks, but if I asked you for the name of the first park that pops into your mind, there is a good chance your answer would be one of the "top five". That makes these campgrounds some of the most difficult to reserve – especially if you haven't planned 5 months in advance.  Consider trying a place you've never been or is a little farther than you would normally travel.
What if advanced booking is not possible? Here is the bonus tip….
Sometimes it's tricky to book your trip five months in advance. Sometimes you find yourself at the last minute with a free weekend to go camping. Starting in May, you can find out which parks have available sites on the Ontario Parks Campsite Vacancies page before hitting the road or trying to book that last minute reservation.
I can't say that following these tips will guarantee success in booking a site at an Ontario Park. But we have followed this routine for years and we haven't missed a season of camping yet.
Check out our Camping in Ontario page for more awesome articles.
Story and Photography by Gayle Labuz, Sometimes Eventful
Sometimes Eventful is an outdoors family lifestyle blog where Gayle shares her stories and photos of getting outside, exploring and doing stuff with her family.