There are many wonderful places to camp in Ontario, but one of my favourites is Manitoulin Island. It's the world's largest fresh water island, with loads of natural beauty to spare. It is the ultimate outdoor playground for the summer, and the fall! But if you plan on exploring this island, there are some things you must know!
1) Let's Get There!
It's important to know the two ways to access the island. One way from central/northern Ontario, and the other, from south-western Ontario. If you're coming from the former, you'll pass through Espanola and the Wawaskina Whitefish River First Nation to arrive at the all too famous Swing Bridge that brings you to Little Current. If you're closer to the latter, you get to take the ferry from Tobermory, and you'll land in South Bay Mouth. There are a few main highways that take you throughout the island; from one point to the other. Feel free to pick one spot, or make your way through them all.
2) Pick your place! (Where to stay?)
There are a numbers of small towns, lakes and campgrounds available. Know your preference, and decide where you want to stay. There are some campgrounds that are fit for tenting, some for trailers and others with cabins, yurts and four-season tents. Manitoulin Island is a very calm and quiet community so it's easy to pick the perfect spot to fit the kind of vacation (or adventure) that you're looking for and that also fits your budget. Here are just a few of the wonderful campgrounds available a little everywhere on Manitoulin.
3) So Whatcha Wanna Do?
Now that you've made it to the island, and that you've decided on one (or more) wonderful place to camp at, you now have some free time to decide what you want to do with your days. You can go boating, kayaking, fishing, paddle boarding, golfing, sight-seeing, town scoping, festival cruising, but more importantly, there are amazing trails to walk and hike. The most renowned is the Cup and Saucer trail which has a breathtaking view of the Boreal Forest, as well as side trails that allow adventurers to pick their own path.
Other great trails include:
Orr's Mountain Hiking Trail
Nimkee's Trail
Mississagi Lighthouse Trail
Misery Bay Provincial Park
Bridal Veil Falls and River Trail
Wagg's Wood Trail
M'Chigeeng Hiking Trail
Bowerman's Trail
Dark Sky Preserve
Lewis Twin Peaks Trail
Bebamikawe Memorial Trail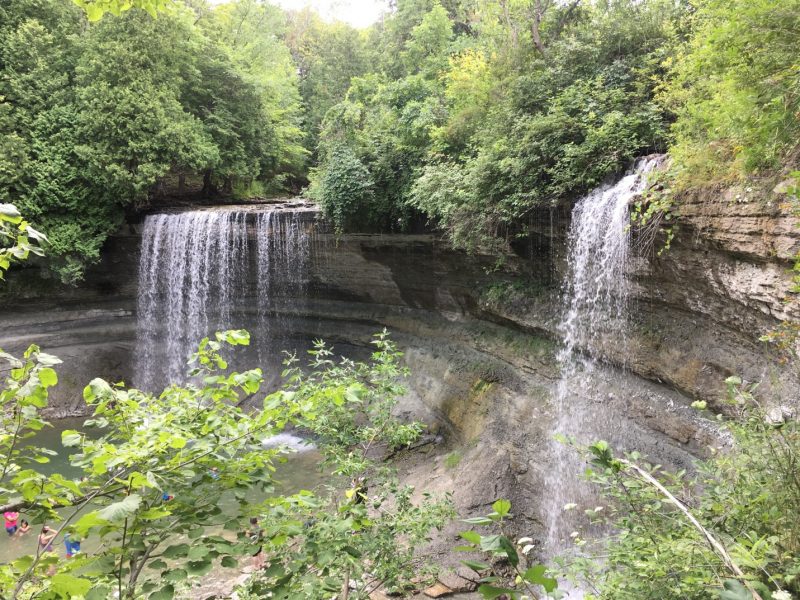 4) Fuel-Up with Food!
The last of the basics is where to get your grub. There are a few grocery stores, and small grocer marts in the main towns on the Island; mainly Mindemoya, Little Current, Gore Bay, Providence Bay, Meldrum Bay, Manitowaning, South Bay Mouth, Wiikwemkoong and Silver Water. If you want to watch your budget, shop local and make your own meals. There are some really great restaurants too should you feel like treating yourself; places like the Garden Gate, the School House and Mum's Bakery are either right in town, or just a little outside of them.
So with the four golden rules to get ready for your trip to the Island, the only thing left is to set the date! The best time to visit is from May to October so don't miss your window. Feel free to spend a week (or more) or even just a weekend, as you can tell, there's lot's to do and there's nothing stopping you from going back. So take the time to explore Manitoulin Island, and wander to wonder!
By Kyla Heyming.